Backup your customers, orders and products from your Neto store.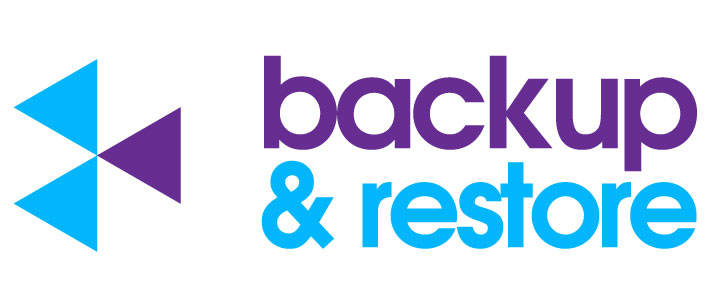 On This Page
Select Plan
Start & Run Now
Customers
Orders
Products
Product Fields Backed Up
Backup Storage Time
Restore from Backup
Select Plan
Go to Account page
Enter a payment method
Select a subscription that meets your needs

Start & Run Now
Click start to begin the automatic daily backups of your data.

If you would like to run the backup process immediately click the Run Now button and wait for it to complete.

Note: if you run the Run Now button it will create duplicate set of records on that day if records already exist. If you wish to only have one copy go to products and filter for Backup Date till last copy. Due to time zones your last backup might be dated day earlier.
You can delete all records and then click Run Now to do an instant backup before you plan on modifying your data on Neto.
Customers
View all historical and daily new entries from the customers page.
Once app is started all new customers will be added at the end of each day.
Note changes to existing customers on Neto will not be updated in the app once they have been backed up.
Orders
View all historical and daily new entries from the orders page.
Once app is started all new orders will be added each day.
Note: the app will not update orders after they are backed up. Any changes to orders such as status changes will not be updated in the app.
If you would like additional updates to occur when orders change please contact us.
Products
View all your current products from products page.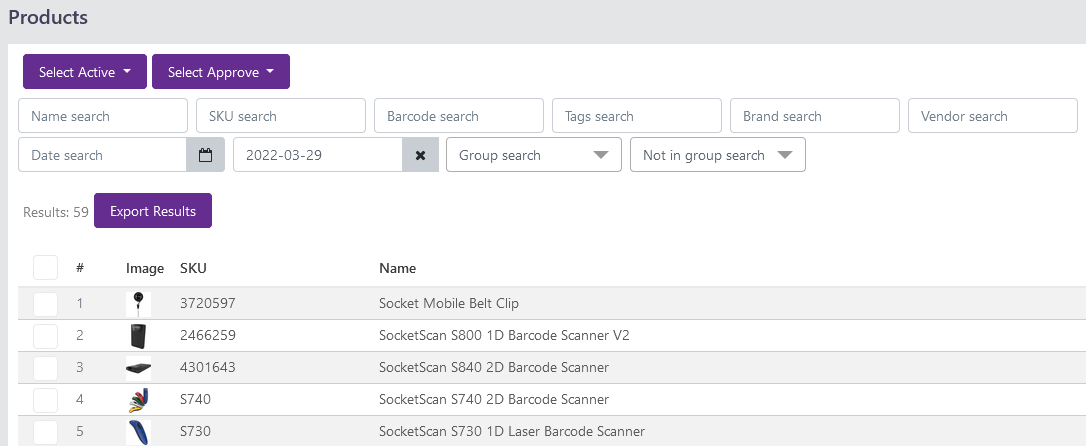 To view a backup filter by a past date and the products will be displayed from that date.

You can view individual product data by going into a product.
Not all fields are shown in the app.
To access other fields please use the Export Results button to generate a csv file of columns listed below.

Product Fields Backed Up
Current list of fields that are backed up and can be retrieved from past backup dates:
SKU
Parent SKU
Name
Description
Short Description
Features
Specifications
eBay Description
Terms and Conditions
Warranty
Availability Description
Subtitle
Brand
Approved
Active
Virtual
Specific Type 1
Specific Type 2
Specific Type 3
Specific 1 Value
Specific 2 Value
Specific 3 Value
Product URL
Primary Supplier (Vendor Name)
Supplier Item Code
Price
Cost Price
RRP
Tax Free Item
Tax Inclusive
Pick Zone
Internal Notes
Split for Warehouse Picking
Editable Kit Bundle
UPC (Barcode)
Is Variant
Model Number
SEO Meta Keywords: (Tags)
SEO Meta Description
SEO Page Heading
SEO Page Title
SEO Canonical URL
Shipping Category
Weight
Height
Length
Width
Cubic Weight
Misc1
Misc2
Misc3
Misc4
Misc5
Misc6
Misc7
Misc8
Misc9
Misc10
Kit Components (SKU, Price, Qty)
Item Specifics
Categories
Price Groups (Price, Group, Max, Min)
Cross Sell Products (SKUs)
Upsell Products (SKUs)
Image URLs (semi colon separated list)
If there are fields you would like added to list above please contact us.
Backup Storage Time
Plans default settings keep backups of last 7 days of products and then the first of each month for one year.
If you would like data stored for longer periods please get in touch to discuss options.
Restore from Backup
On products page you can filter by Backup date:

Select products you need to restore or use the filters to change the results.
Click Export Results to products a csv file for importing back into Neto.

We have options to export your products, customers and orders back to Neto via API. If you would like this use these options please contact us.